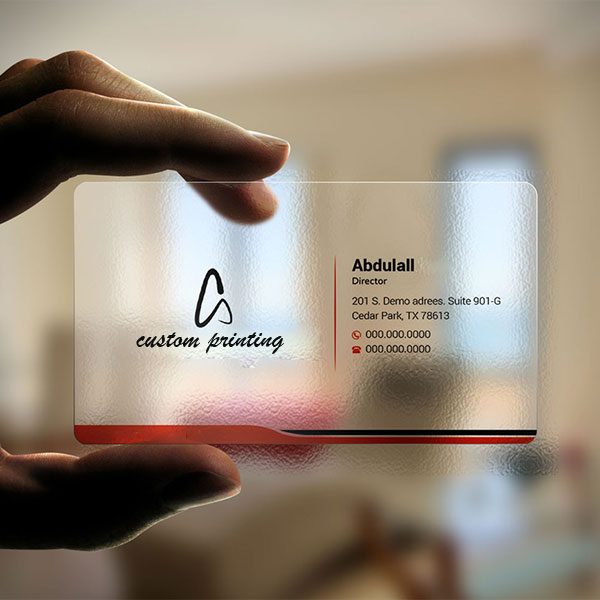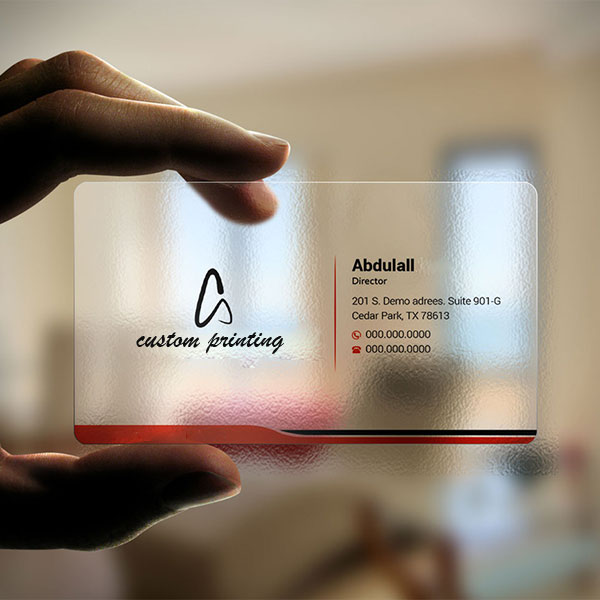 Transparent Business Cards
Iprintsol's customers often have hundreds of business card printing done, which are very helpful. It also means that you can have plenty of your business cards printed online and ready when and where you need them. Our printed business cards in Lahore are among the fastest and most reliable on the market and will be business card printing at low rates of the highest standards in the industry. Our design and business card printing teams will work closely with you to ensure that your business cards are printed to your exact specifications.
Compare
Online Desgin
Combine it with our layouts and fonts.

Start and upload design
Your artwork
Upload file
Upload design
You need to be logged in to upload design!
Login
← Back to option
How would you like to design your Transparent Business Cards
Upload a full design
- Have a complete design
- Have your own designer
Design here online
- Already have your concept
- Customise every detail
×